Hi everyone.
After a recent update to both of my icinga2 master servers, the web interface for one of them (Master1) has completely changed. When I log into Master1, I see all the same data I would see on Master2's web interface, but the formatting is wildly different. For the sake of not exposing any network info, I'm posting a screenshot of the login page only.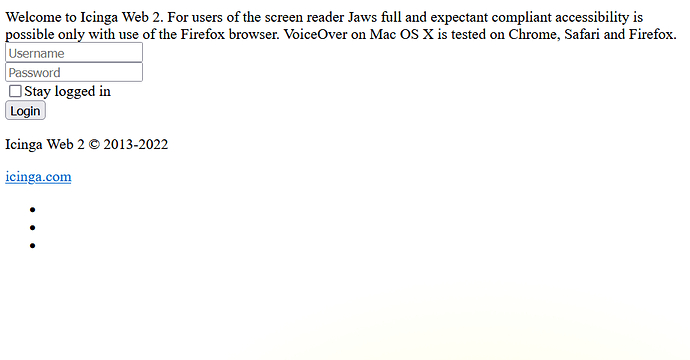 How do I resolve this issue?
Both servers are running the same Icinga Web 2 version: 2.9.5
Both servers running CentOS 7, kernel version 3.10.0
Master1's PHP version: 7.2.34
Master2's PHP version: 5.4.16
Browsers: Attempted to view Master1's web interface from Firefox, Chrome, and Edge. Same result on all three.