Here are the prequesites for the Director Module: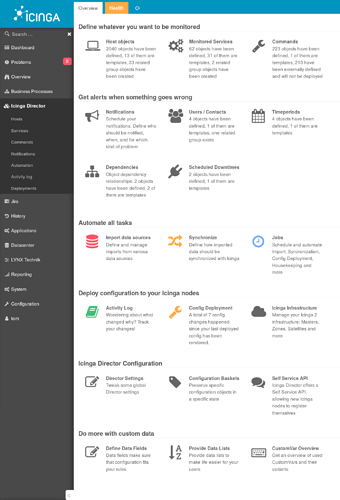 The Module itself can be found at the following location:
Quick entry to the Documentation can be found here:
Feature requests & Issues can be found here:
---

Basic configuration from scratch with an empty Icinga 2 environment is explained language is german here

For all those not very written guidelines appalled people we have some youtube Videos for getting started with the Director here
---
To Do's
First step guidelines written in several foreign languages
Our hero of the day would kindly contribute a first step guideline for starters in English.
Like mentioned above sometime it's better that the guide is viewable because of the nature of the beast the Director is mainly a visual tool for configuration and therefore sometimes better explained in images

and videos

. We also encourage everybody to add here video guides and how to's.
Regards
David