Hi there,
I've just started using Icinga2 to monitor a small infrastructure with few VMs.
Everything was fine until now but I'm facing an issue that I can't solve alone. Let me describe :
I want to monitor the CPU usage using check_load, here are my config files :
services.conf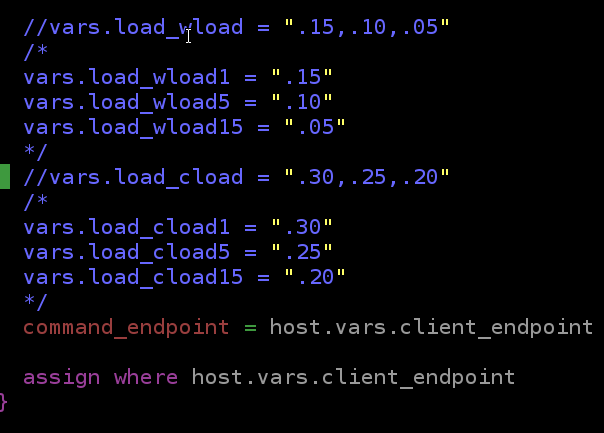 zones.d/global-templates/commands.conf

Result when I call the check myself :

Result on IcingaWeb2 :

It doesnt take the warning and critical treshold definition

I guess I'm doing wrong with my arguments in my configuration files but I can't manage to find anything about this.
Hope that someone can help me with this,
Baptiste