Hi everyone,
we have a problem with umlauts in the names of persons. In the import of the director everything looks well but in the contact details it doesn't work.

That's my ressource config from icinga web2: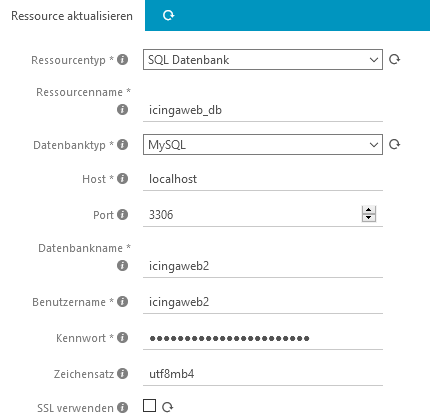 Icinga Web 2 Version is 2.6.3
Has anybody an idea what the reason could be?
Alicia