Hello,
I am trying to setup and configure a HA Master-Master distributed setup, but I'm having trouble understanding the best implementation for this solution.
Currently, I have installed icinga2 and icinga2web on both servers ( both with their own databases IDO etc).
You can find the scheme of the installed solution bellow: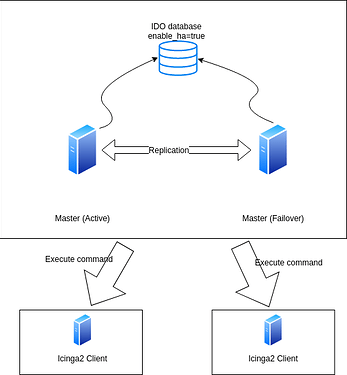 Will this work ? I mean there are seperate IDO databases on both servers, adding both masters in a zone will the databases be replicated automatically ?
Any other recommendation regarding the best possible solution for what I'm trying to achieve will be highly welcome.
Best Regards,
Panagiotis