Hello and good morning everybody,
I had successfully setup a parent <-> child dependency using dependency apply rules.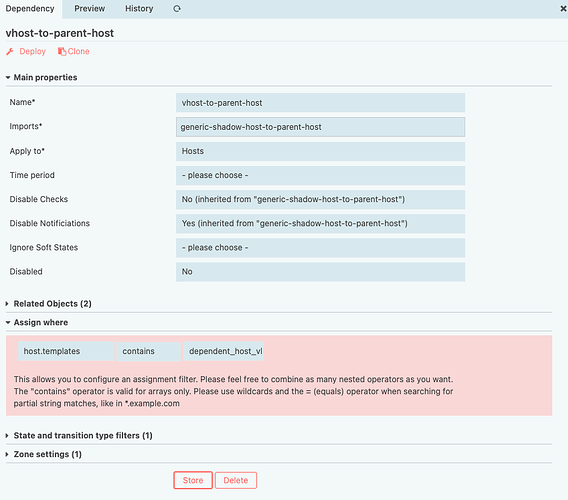 When I schedule a downtime on parent host with option "Schedule non-triggered downtime for all child hosts" the downtime is successfully propagated to the child host as expected.
When I delete the scheduled downtime on the parent host the downtime on the child host stays active and is not deleted.
I just want to ask if this is "normal" behaviour or if I am missing something?
Thanks in advance and kind regards,
Thomas