Hi everyone i created a topic yesterday but i can't find it so i'm recreating this one.
I'm trying to monitor a windows client with icinga2 and NsCient++, i have these lines in my services.conf: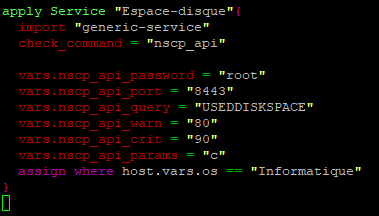 When i go to my icinga2 web i got thi error message:



and when i try to execute the command directly on my icinga2 server i got exactly the same mssage.
I have this version of check_nscp_api:



i'm on Ubuntu 18.04
and my check_nscp_api version is


and my NsClient version is 0.4.23
Thank you for tour help.