Hello,
I am creating a monitoring server on ubuntu with icinga2 and i downloaded nsclient++ on a windows client to monitor with check_nt.
But my problem is that when i use a command i got an error message:
UNKNOWN: Answer format error: 'lines' is Null.l
the command i got is: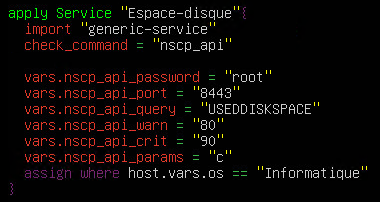 and the issue is the same when i want to test the command in the plugins directory, i'm asking your help, this is blocking me for days and i don't really know whet to do.
Thank you.