Hi,
I've configured a check to monitor the Microsemi Adaptec raid controller on Windows, like it is described by Thomas Krenn here.
I've configured a command and service template (Icinga2Basket_AdaptecRaidWin.json.txt (10.2 KB) )
In an administrative cmd the command works:


But executed by the Icinga2 Windows Agent the controller isn't found.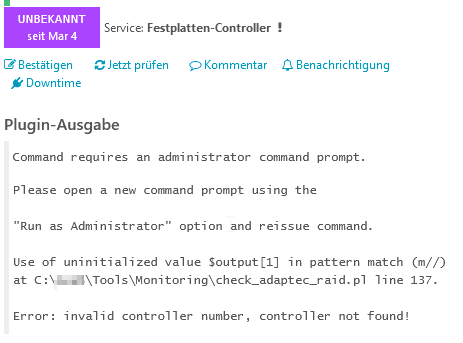 From standard installation via Powershell Framework the service is installed under "network service" account.
How can I configure the command to run with administrative rights?
Thanks
Ulf