Hi,
we need to add notes to services. No problem - the mechanism is available and works like a charm if a service template gets added to host manually.
We are stuck with the following:
created a service-template "check_whatever"
created a host-template "any_host"
added a service based on Service-template to the host template
created host "new_host" from host-template "any_host"
got a host with service "check_whatever" on host "new_host" saying "inherited from "any_host"
click on service name shows properties:

BUT: the section "Additional Properties" missing.
If we add an "Individual Service object" in Icinga Director it shows this section: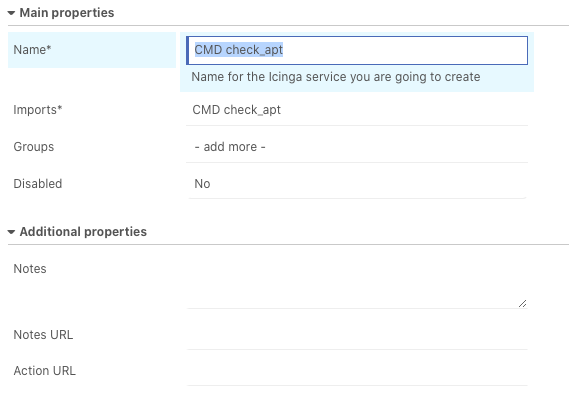 Is there any way to get additional properties on inherited services?
thx!