Dear all,
we use Icinga and its integrations in many different ways, and we love to hear more about it in your Icinga Camp/Meetup talks. Since we as the people behind Icinga also know that not everyone can do so, we'd like to start a challenge on here.
Share your Icinga environment
Include everything you think is worth sharing, by replying to this topic. Here's a few pointers on what's the basics you can add. Be creative, the list isn't complete nor mandatory.
What criteria did you weigh up in deciding to engage Icinga?

How many hosts/services do you monitor? (Hint: icinga2 daemon -C)

Describe your Icinga Setup roughly (High Available, Satellites, Agents etc.)

How do you add new monitoring objects? Describe your configuration workflow roughly.

Name your most favourite Icinga Module

How do you integrate Icinga with your other Tools?

What's that ONE piece your missing in Icinga?

Spice it up, attach some screenshots from your Tactical Overview
Is there anything else you would like to share? Don't hesitate, add everything you think is interesting!
Rewards
Share your Icinga Environment! Reward for the first 3 Icinga users taking part: One fancy blue Icinga drink bottle and a free ticket to Icinga Camp Berlin!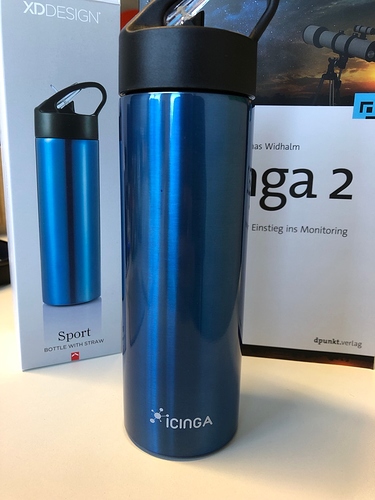 Until when?
Take your time with collecting all the details and screenshots, but as always - add them as as soon as possible. To give everyone the chance to step in, like and share, the first round targets the end of March, 2019.
Thanks for sharing!
Cheers,
Michael