Hi,
I have some cloud servers running that start and stop on demand. This is triggered by a script. This script now also adds or removes the downtime in Icinga for these hosts. And this does work as far as I can see. But when the host is still in downtime Icinga sends problem notifications via email.
My script works as follows:
Server shutdown:

Add downtime in Icinga
Shutdown the server

Server startup:

Start server
Remove downtime
Add new downtime with duration=2min (give it some time to start up)
See the screenshots down below:
9:25:08 host downtime scheduled
9:25:32 service soft down
9:26:12 host is soft down in Icinga
9:27:51 service hard down -> notification sent
9:28:11 host is hard down in Icinga
How to prevent those notifications?
History of the host: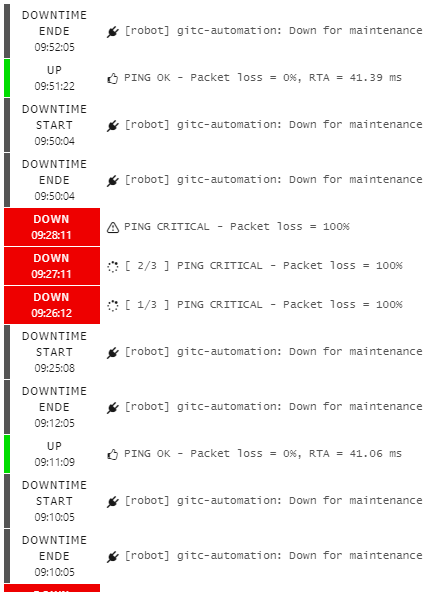 Service: