Hi,
I've found an unexpected behavior of a scheduled downtime for a service in Icinga 2.10.5.
Setup: flexible downtime with duration of 15 min, daily between 00:00 and 00:30.
Downtime started after first state change to warning, after short time changed to critical, but notification was not suppressed (screenshot, date June 11th).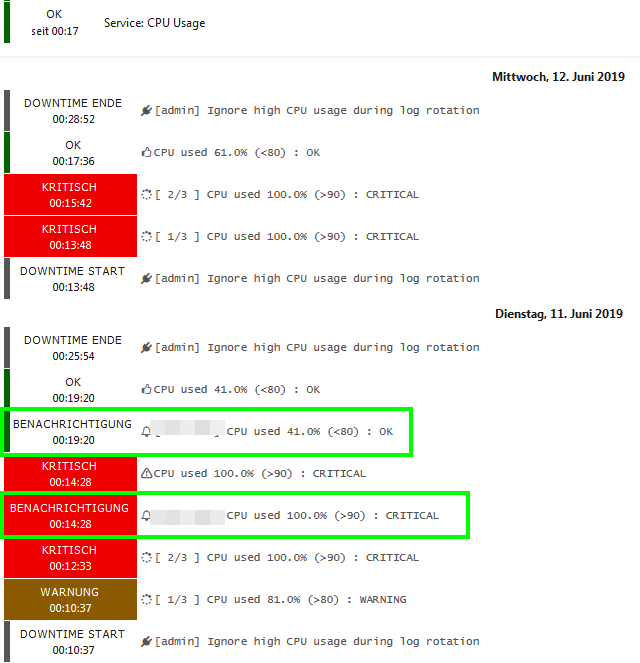 On June 12th it works as expected.
Normal behavior or bug?
Greetings,
Manfred