Hi there,
I am having issues with joining clients via Icinga Director and getting them to communicate back to the Icinga server… I'm quite new to Icinga and I am learning as I go.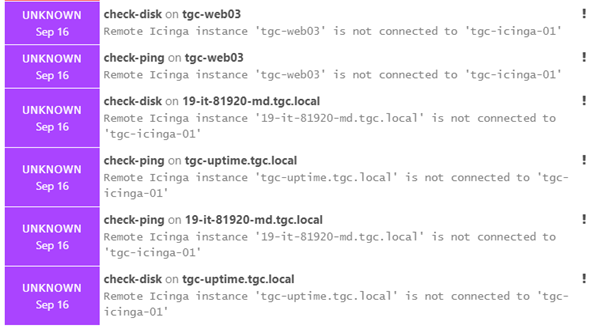 I was wondering if someone could help me out? Maybe point me in the right direction - could I have installed something incorrectly?
Install info
Icinga 2 has been installed on a Ubuntu Server:


Here, I installed the icinga 2 packages using:


I then enabled Icinga 2's MySQL Feature and then installed Icinga 2's Web Interface:


After setting up Icinga 2's web Interface, I then installed Icinga Director from GIT repository:


I then enabled the module.
Thank you!