good morning,
I'm having a problem with the connection between my agent and my satellite.
so I've got my master connecting to my satellite via a bastion. So the checks from the master to the satellite are done in check_by_ssh (because of the bastion) and it works very well (except that the machine is always Down because the ping is not done but the other checks work very well).
then, The problem is between the satellite and the agents… the check is done via the icinga agent but always remains in "Pending…"
If you can help me

Thanks
Regards,
Kevin.
this is my master zone.conf :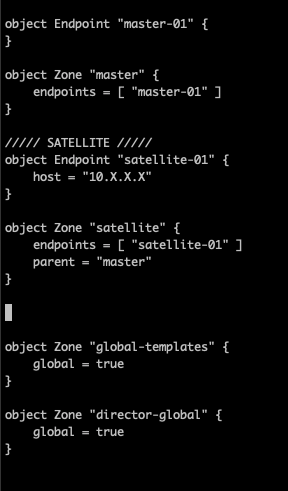 Satellite zone.conf :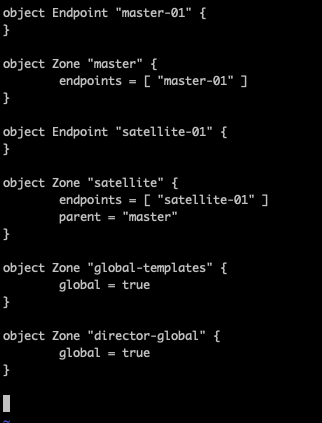 Agent zone.conf :