Hello,
I followed Director Baskets - Icinga for Windows to achieve using the new PowerShell-monitoring-scripts for Windows hosts in Icinga Director.
But eventhough import was successfull (at least 0 error message) I can not find any new command definitions. When opening the basket itself in the webinterface I can only see the plaintext command in snapshot view. But no command definition that can be used e.g. for apply/defining a service.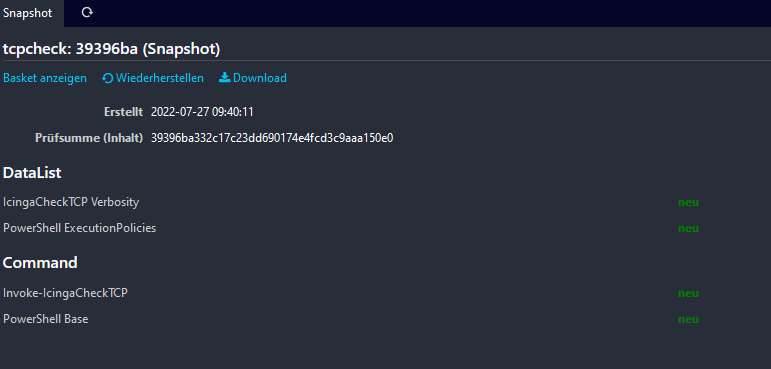 What am I missing ?
Do I really need to manually define commands as described here - Manual Integration - Icinga for Windows ?
But then why offering the import functionality ?
Regards,
Jan
(since this a general understanding question/problem I will not provide any version information)