Hi,
i tried to execute a command via event handling in icinga2.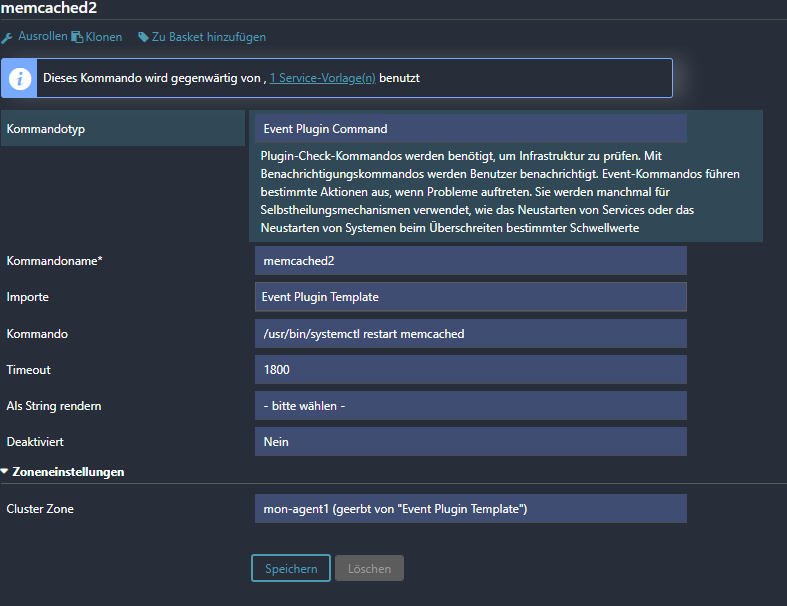 But when it should trigger the event i always get the following error:
warning/PluginEventTask: Event command for object 'mon-agent1' (PID: 27929, arguments: '/usr/bin/systemctl' 'restart' 'memcached') terminated with exit code 4, output: Failed to restart memcached.service: Access denied
I tried:
add line to visudo:
nagios ALL=NOPASSWD: /usr/bin/systemctl restart memcached
and made the script executable with the proper rights.
what do i miss here?
Thanks
Ghost