Setup graphite and integrated it with Icinga, in general graphs have populated across our host and services (the icinga integration was especially easy to get up and running, thank you!), but we have some windows perfmon checks that are not graphing.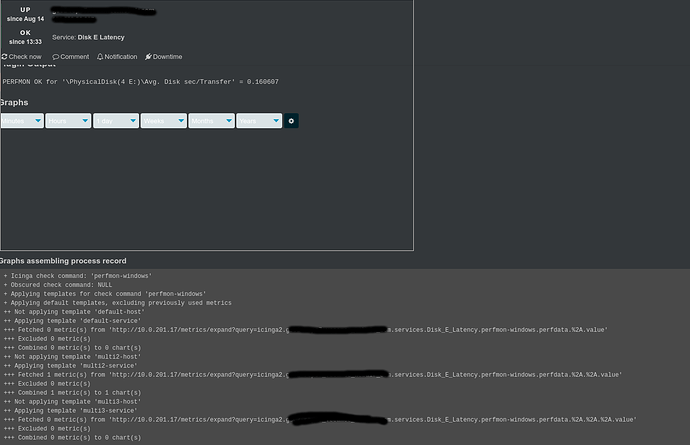 This data also doesn't show up as a graph through the graphite web, the entry is there, but when nothing is being graphed.
This seems to be the same issue brought up here: Graphite-Module: Perfdata with dot in label gets split
which has associated github link, https://github.com/Icinga/icingaweb2-module-graphite/issues/210
I mostly wanted to confirm this is a known issue, and its current status.
Are there any immediate work-arounds? I've setup a perfmon check that doens't have a dot in it ( \PhysicalDisk(1 E:)\Disk Transfers/sec ) and am waiting for the new data point to populate.
Thanks,