Hi everybody,
i have a problem to use the nscp-local command for checking files via Director. I use the module CheckDisk and the query checkfiles. The query is via CLI on the windows client without problems. So the client is OK. If i use exact this arguments via Director, i will not work or they are ignored. How do i enter these arguments ?
I have tried the quotes in every constellation.
Client:


Director: *** win-agent-files using the nscp-local command.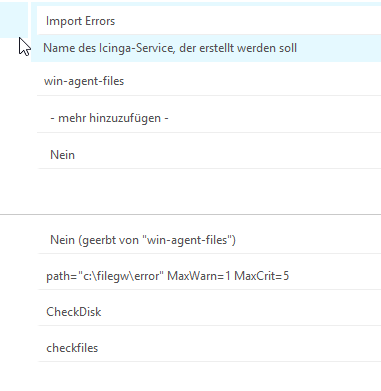 Many thanks for your help!