I am trying to setup limits on the notifications that I get when a host is offline.
I have defined the following Check execution parameters in the Host Template.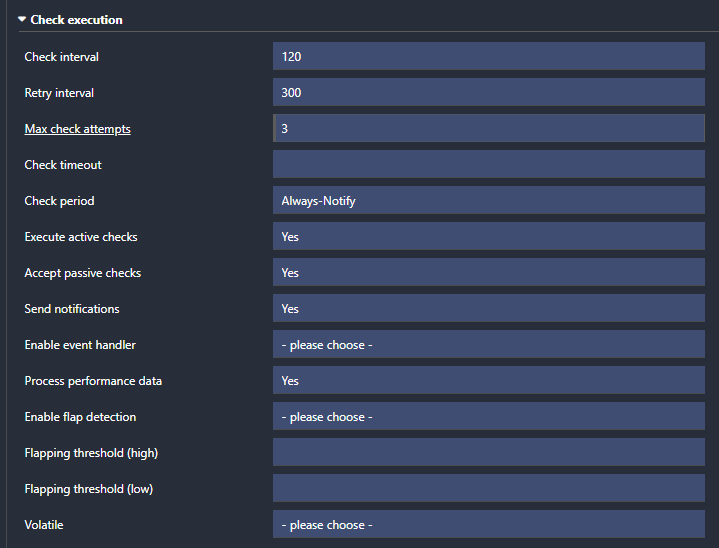 When the host goes offline Icinga just seems to crank out an unlimited number of notifications one after the other every 15 seconds.
This is the host history when I removed the acknowledgement so Notifications started going out.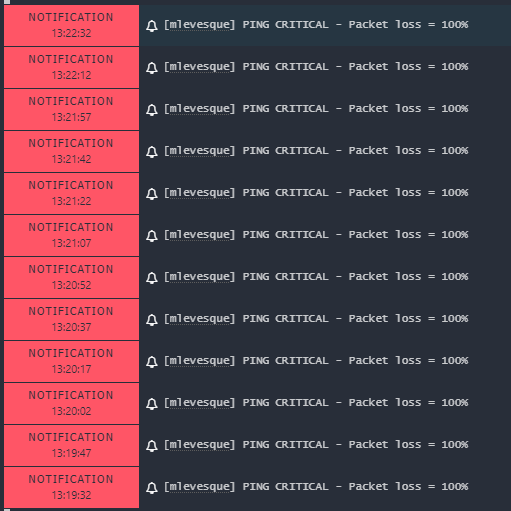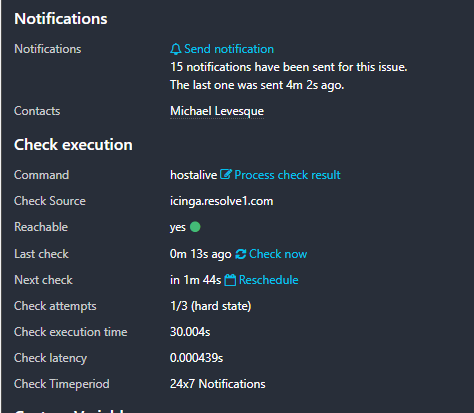 What am I missing to put on the brakes?
My overall desire for this would be as follows;
1.Check the host every 2 minutes.
2. If the host goes offline, send a notification
3. Check again in 5 minutes, if it is still offline send another notification (do this 2 more times)
4. If the host recovers, send a notification.
Any help or guidance is appreciated.