Hey there
I just came across a really strange error when trying to connect my Icinga2 Agent to my Icinga2 environment. It states "execvpe (/usr/lib/nagios/plugins/check_disk.exe) failed: no such file or directory" for every check I created for this Windows-Host. I'm using Icinga2 on an Ubuntu 20.04 VM located on an ESXi-Server.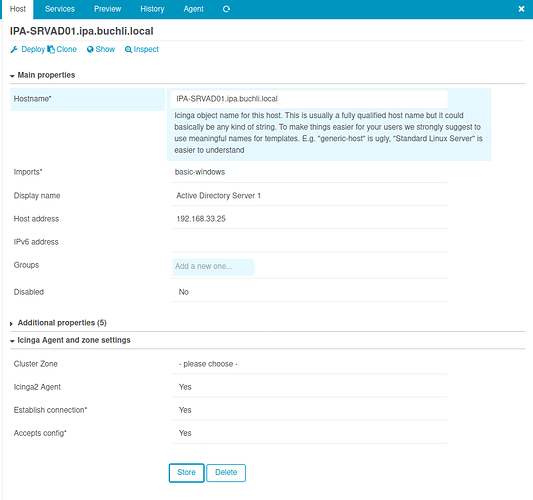 I created the Host normally and signet a certicate through the command line, setting everything up manually and without using the kickstart script. The only thing which is looks strange, is that the certificate shown on the "agent" tab is a different one than the one I created through the command line. Is it possible that this is causing some troubles?
But neverythless, i can't execute any checks for this windows-host, and it's the only one I'm using an agent for. Does anyone have an idea?
Regards