I have the setup as drawn in my beautiful colorful picture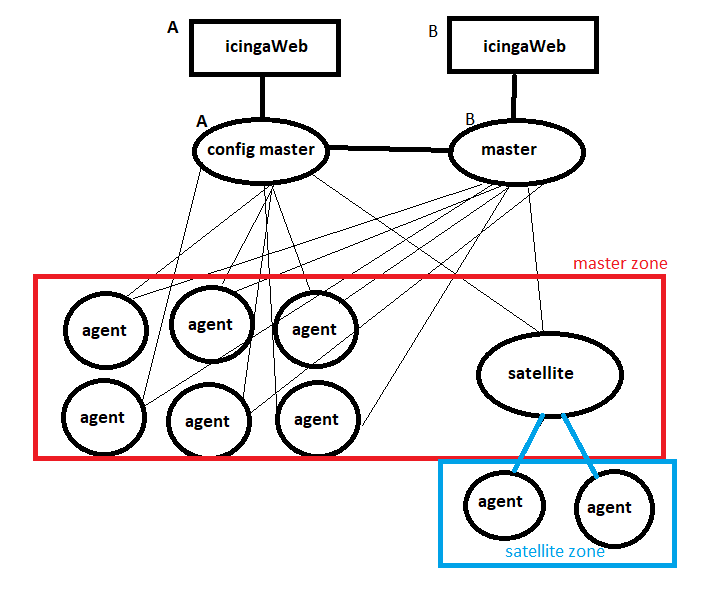 On my config master I have the zones.conf with all the (red) nodes and in "/zones.d/satellitezone/zones.conf" I have the (blue) agents.
If my config master is down the second master loses the connection to the two agents below the satellite.
What did I do wrong? I needed to fill the zones.conf at master B to get it working properly, but should I also create a zone manually on master B so master B will know about those when the config master A goes down ? What am I doing wrong here?
Everything else works perfectly! Thanks Icinga2 !