Hi all!
Desperately trying to figure out how to customize our menu.
I would like the Service Problems menu showing problems with these filters. All the time.
I tried creating a new navigation item (don't know what to do with it afterwards!), looking for info in the doc…no luck!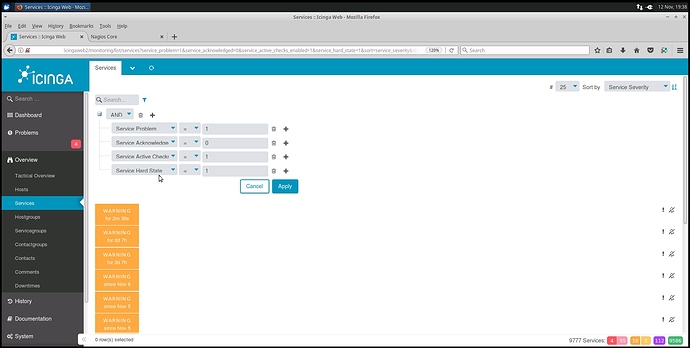 Thanks for your help!