Hi,
i am new to Icinga2 and have a question about the external command apt.
The command in general is already running fine so far on my hosts: Avaiable updates are reported correctly to icinga.
Now i would like to get the upgradeable packages listed, too.
Therefore i created a data field "apt_list":

And added this field to the external command:

At the service template i added the data field, too, and set the value "true" (even tried with "1" and with a boolean field):

But the plugin output doesnt show the upgradeable packages: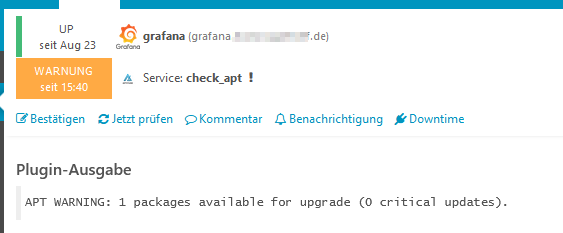 I checked the executed command and the is no additional argument shown: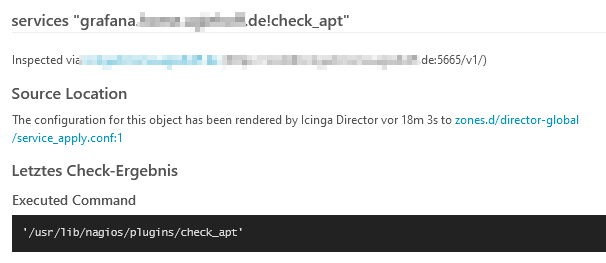 Icinga Web 2 version: 2.9.3

Used modules and their versions (System - About):


Web browser used: Firefox 92

Icinga 2 version used (icinga2 --version): r2.13.1-1

PHP version used (php --version): PHP 7.3.29-1

Server operating system and version: debian 10
Thanks for your help!
Alex