Hi there,
Something very strange seems to be happening with my deployment of Icinga.
A zone had a few servers rebooted, and the host checks went into a failed state, but for some reason the last check time is showing as November 8th 2020.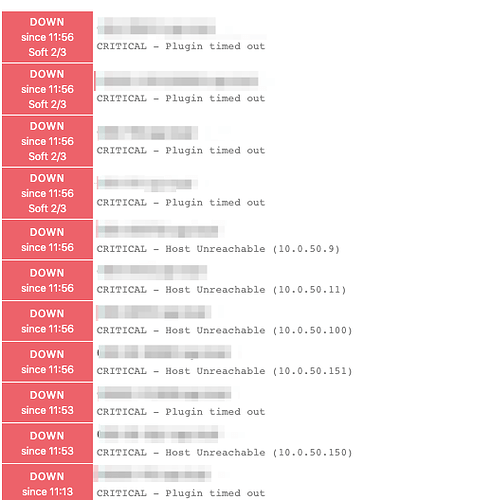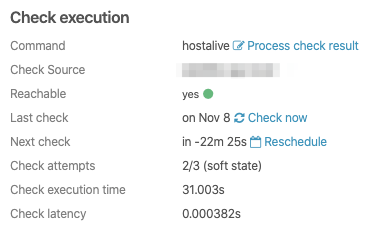 Clicking the Reschedule or Check now button does not appear to properly reschedule these checks. All other checks in the satellite zone are working fine.
Both the host check and services on those hosts seem to be affected - but in this case it is saying the last check is late and the next check is November 8th.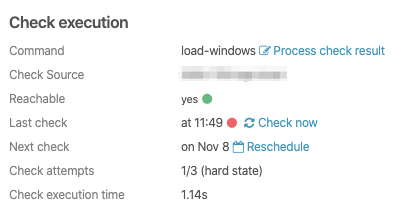 I've checked to ensure NTP is working on all agents in the zone, and all appears to be fine.
Any ideas? I'm completely lost!