Hello, I want to ignore one mounted Disk in a Linux system.

How can I accomplish that?
In my Director, I have a Service Set called Lin_Disk
I've created the Field "disk_ignore_ereg_path" and set a filter as seen in the screenshot below: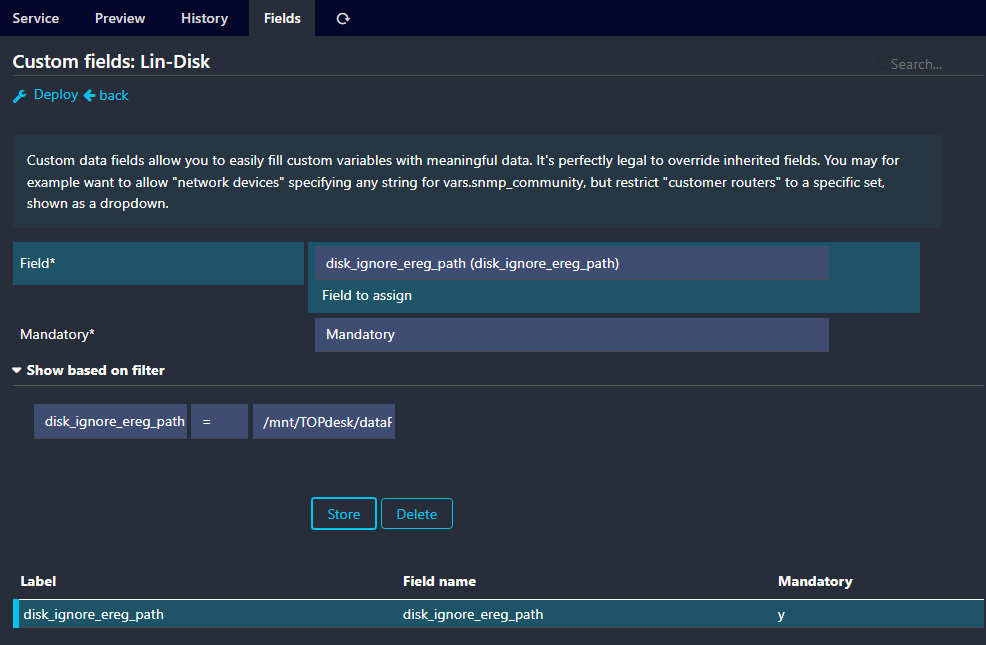 Is this the wrong way to do it?
Could please someone give me a hint?
Thank you.