We have installed Icinga2 with 2 Master and 2 Satellites.
On both Master IcingaDB ist installed and configured.
After Icinga2 start the IcingaDB Service begins to write into the DB
and chrashes after a short time with the messages shown in the screenshot.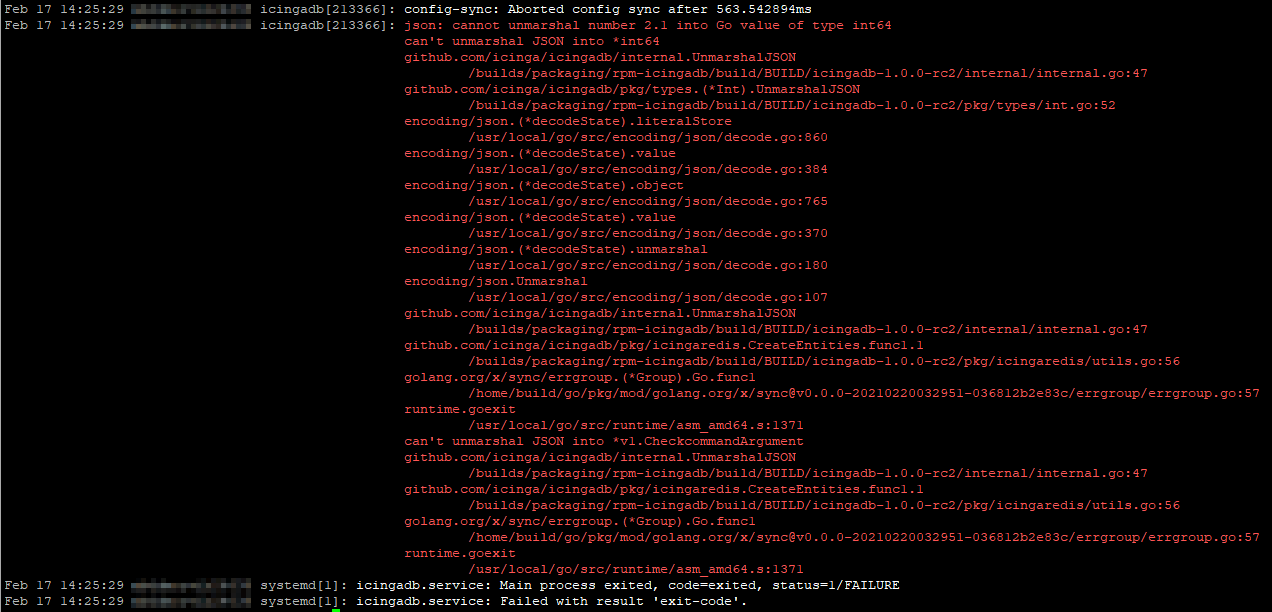 There are entries in the Database, so the connect seems to work.
Icinga DB Web version (System - About):
Icinga Web 2 version (2.9.5):
Web browser:
Icinga 2 version (2.13.2-1):
Icinga DB version (Icinga DB version: v1.0.0-rc2-dev):
PHP version used (PHP 7.2.24 ):
Server operating system and version: RHEL8