Hello,
I want to making passive checks with Icinga2. I have installed NSClient++(NSCP latest Version 0.5.2.35-x64) on an Windows-Agent.
My configuration from NSClient: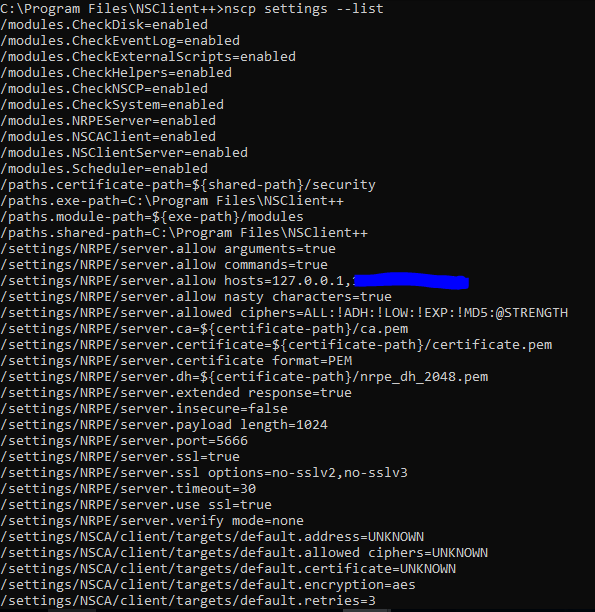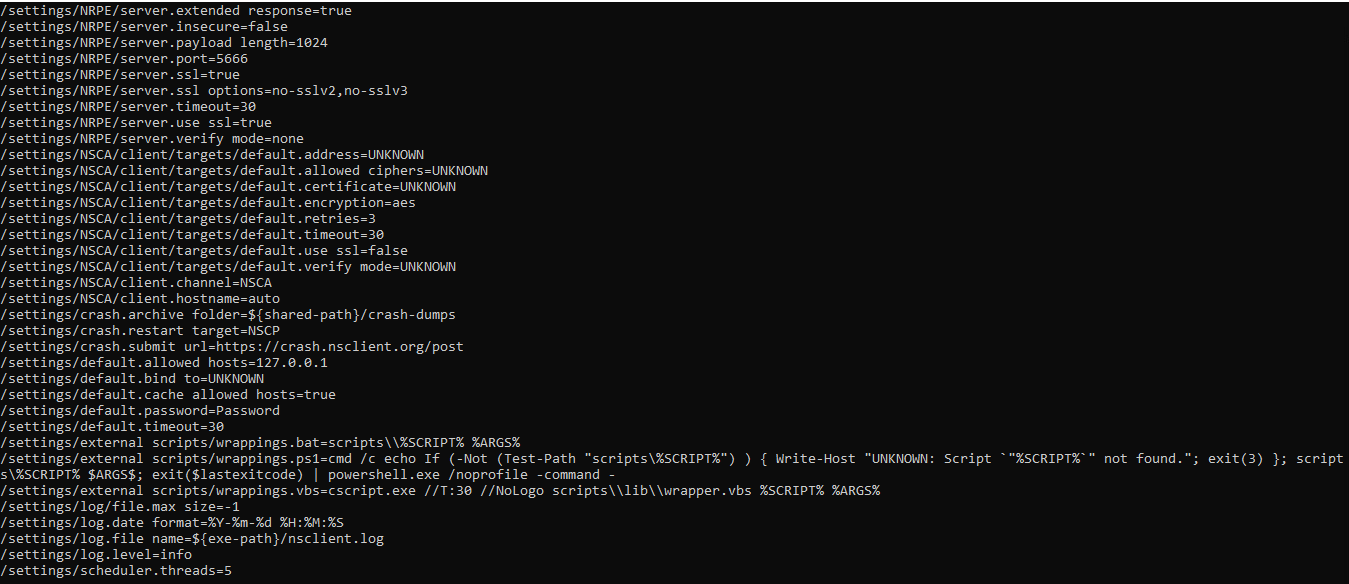 But the problem is, that there is no Port 5666 or 12489 on the Agent machine open:

And if I try to make an check_nrpe … it caused an Error "Connection refused"
Can you help me please?
Thank you