Hi,
I have a problem installing icinga2, specifically when configuring icingaWeb2.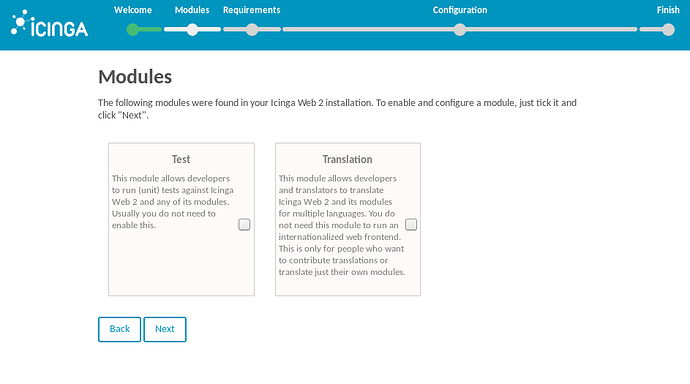 I can't find icinga monitoring module.
When i tried to enable it via the command line, i have this output:
$ icingacli module enable monitoring
ERROR: Icinga\Exception\ConfigurationError in /usr/share/php/Icinga/Application/Modules/Manager.php:246 with message: Cannot enable module "monitoring". Module is not installed.

Please help