I'm a god damn noob in everything Linux and Database related.
Thats a good startpoint to setup a new icinga2 System with Ubuntu and MySQL!
So I've gone through the manuel provided from icinga. More or less with success.
I have no tabs on the left where I can do something (as seen in the screenshot).
When I want to change the color-scheme of icinga I get a error, seems like "icingaweb2" is missing its tables. As I understand it, there is a backend Database and a frontend Database for the GUI with its preferences. How do I create the tables for the webdatabase?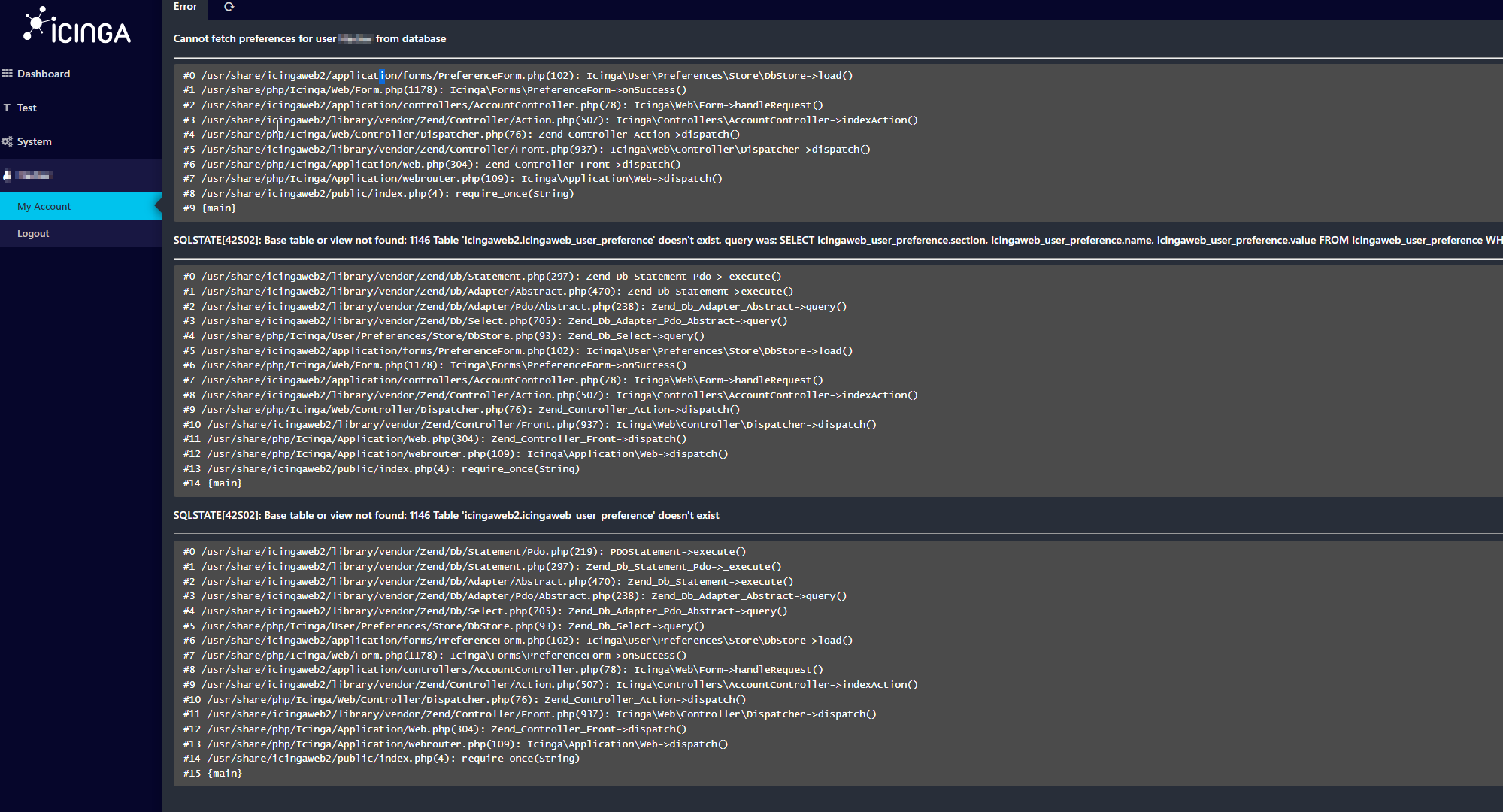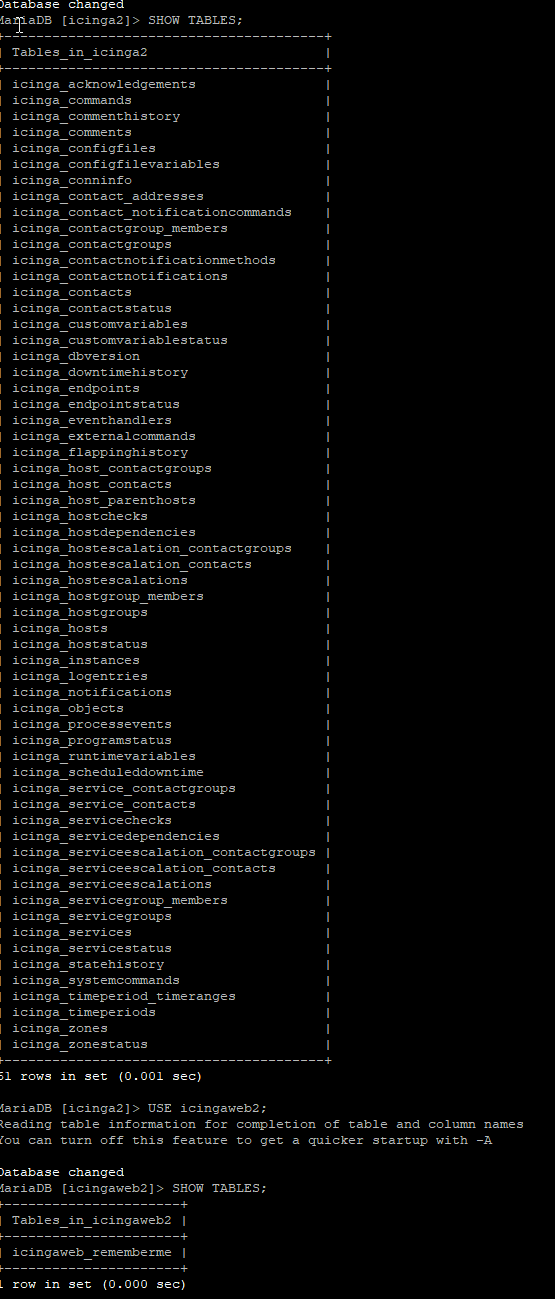 Version used r2.13.3-1
Operating System and version Ubuntu 20.04
Enabled features api checker icingadb ido-mysql mainlog notification
Icinga Web 2 version and modules 2.10.1
Login over LDAP integration
Is the lack of tabs on the left side a side effect of the missing tables, or is that a misconfiguration of something else?
Thanks in advance for any input!