Hey all,
I just happened to update to the 2.11 release and immediately got some unknown checks.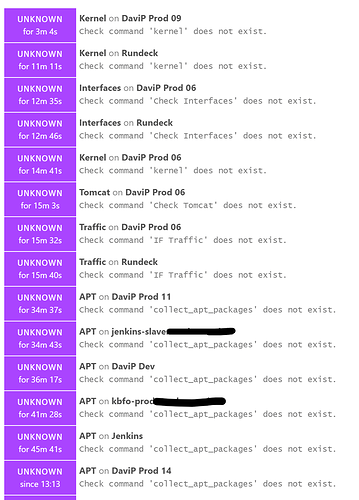 All of them are selfwritten checks, which are defined via the director and distributed via the director-global zone.
The only lead I have at the moment is the following message in the logs: Ignoring config update from endpoint 'icinga.xxxx.tld' for unknown zone 'director-global'.
Does anybody have an idea why this happened?