Hi there

the cmdlet "Update-Icinga" should update each component of Icinga for Windows to the newest Version.
Did you ever had the problem, that no new version was found?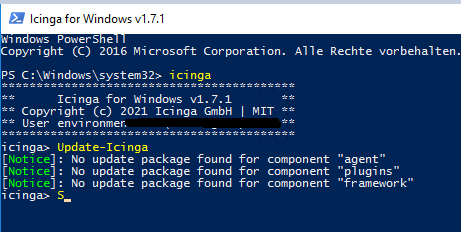 It doesnt matter which Server Version I use, everywhere the same problem.
Firewall shoudnt be the cause.
To get the newest Version, I have to remove all components and initiate the installation-script manually.
And on top of that I have to drop the Self-Service-Key of the host during the connection proccess and enter the new one, which is a little bit exhausting.
Do you have a solution for that?
Thank you!