Good evening everybody,
i have a little problem with my selfwritten check. The check was written in C# and everything works fine except the perfdata.
I know the pattern to map perfdata. I have implemented this, but only the Warning and Critical values are displayed. Do you have any idea what could be the reason?

Code-Snippet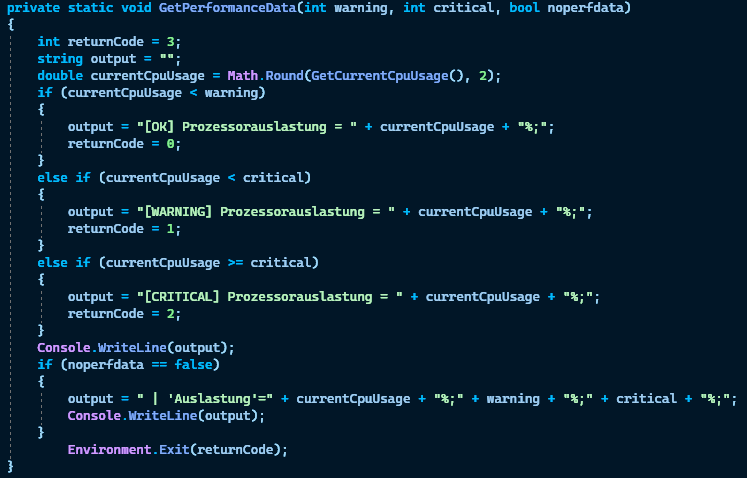 Console output: