Hello everybody,
I have a problem with my custom powershell script. The powershell framework 1.4.1 is installed on the server. The script expect the name of a config-file in the same directory. Locally it works but if I embedd the script with the director, icinga does not supply the parameter.
Thats the configuration of the command: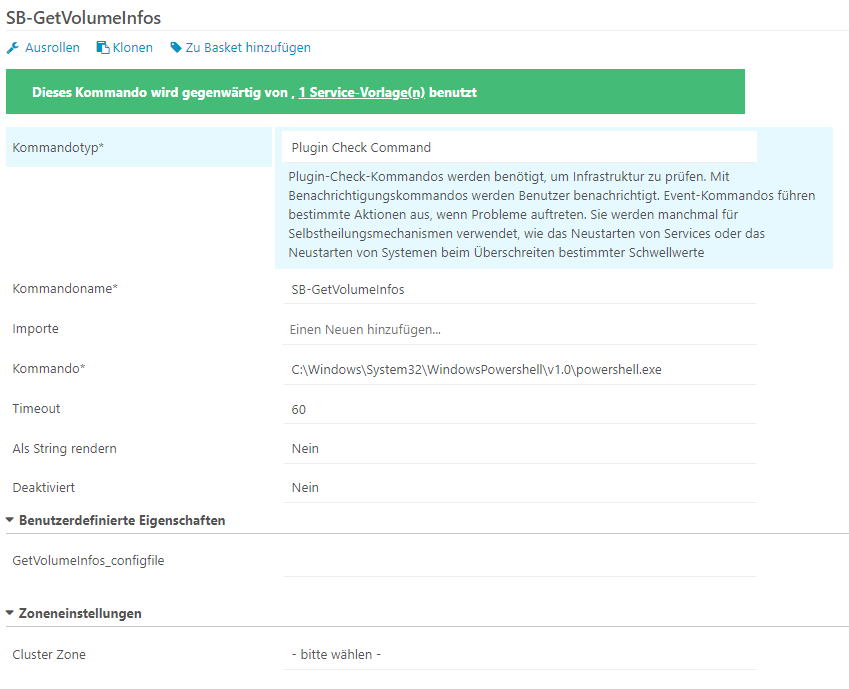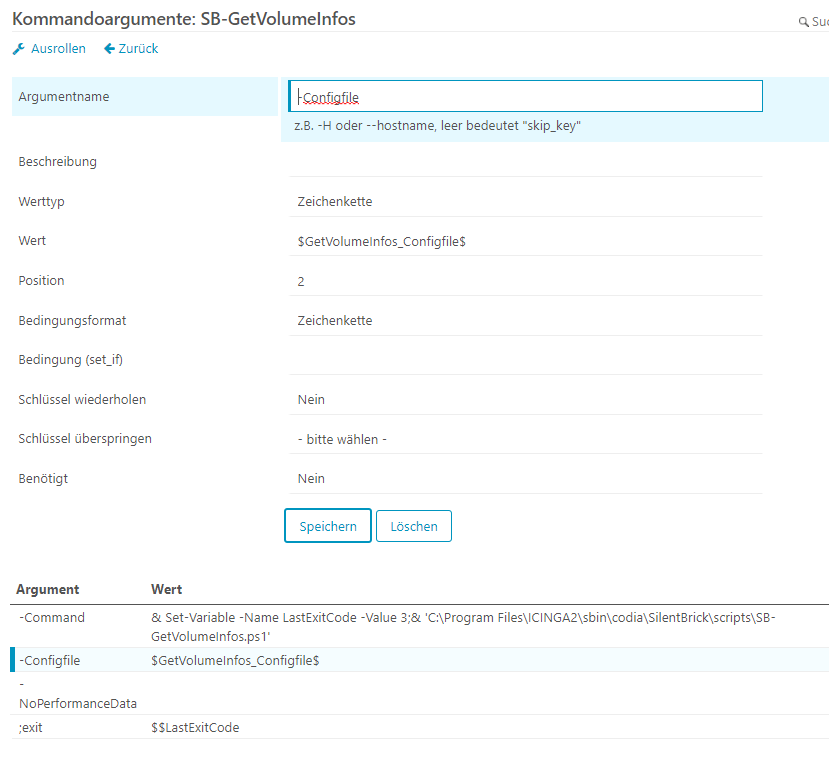 And the service: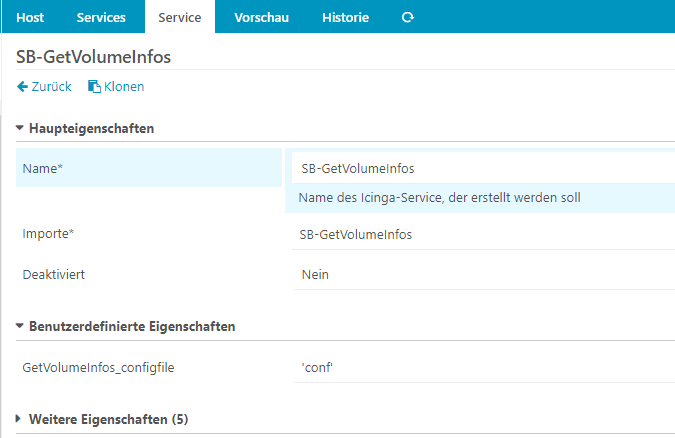 If you need more information, let me know.
Thank you

Icinga 2 version used: r2.12.3-1
Icinga Web 2 version: 2.8.0-rc1
director version: master
Web browser used: Opera
Server operating system: Windows Server 2012 R2