Hi all,
i would like create the new Commands (check_https), that is the classic check_http with arguments.
If i lookig on the External Commands to http check in preview mode, then the command included all arguments.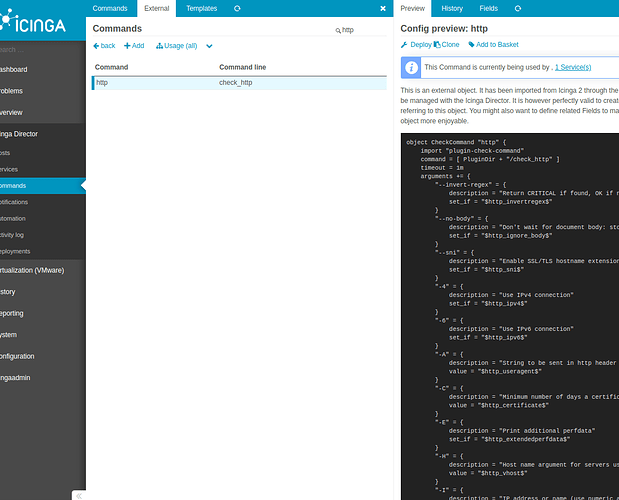 So, if i create new own Command (the name is https), then the new command not included arguments. It is possible import the arguments to this new command ?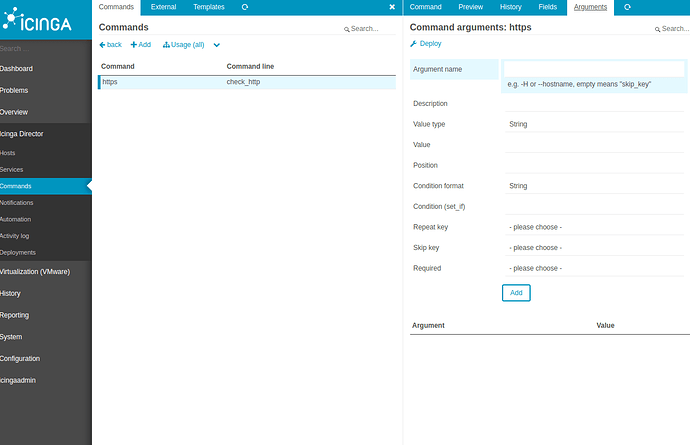 Many thanks