Hello,
Is there any known bug in the membership of hostgroups view in the director?
The membership view in the director is not the same as the hosts which are in the hostgroups in reality.
Example: 11 Wireless Controllers with the custom property "Network Element = WLC"
Hostgroup Rule from "Global Wireless Controllers": assign where "Network Element = WLC".
After deployment in the real hostgroup view from icinga (all 11 devices correct):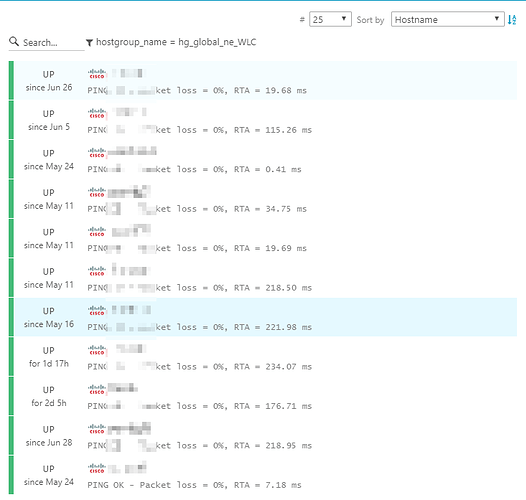 Hostgroup Membership view in the director (only 2 devices -> 9 missing):


This happens in a lot of hostgroup rules and this is only one example.
The bug confuses some users of Icinga. I already tested this in a new version of icinga on a testsystem and it´s the same issue.
Thanks for help!