Hi all:
Icinga DB Web version (System - About):
Last version of master github, as of date 02-Aug-2022

Icinga Web 2 version (System - About):
2.11.1

Web browser:
Chrome for windows

Icinga 2 version (icinga2 --version):
2.13.4

Icinga DB version (icingadb --version):
1.0.0

PHP version used (php --version):
8.0.21

Server operating system and version:
RHEL 8.6
I am performing a historical search based in the following screenshot: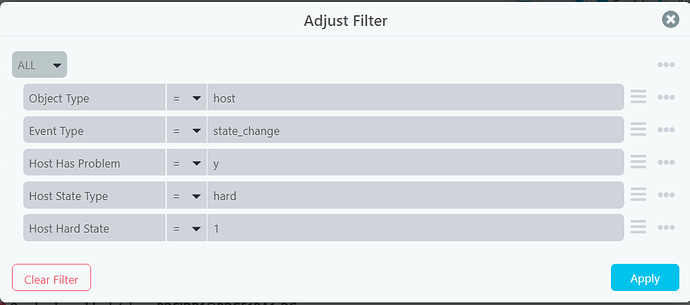 The goal is to list only the history of hosts in CRITICAL hard state. I do not interested if soft states, only in the hard ones. Icingaweb make the search through the following URL:
icingadb/history?history.object_type=host&history.event_type=state_change&host.state.is_problem=y&host.state.state_type=hard&host.state.hard_state=1&view=detailed
But the result list shows also soft states: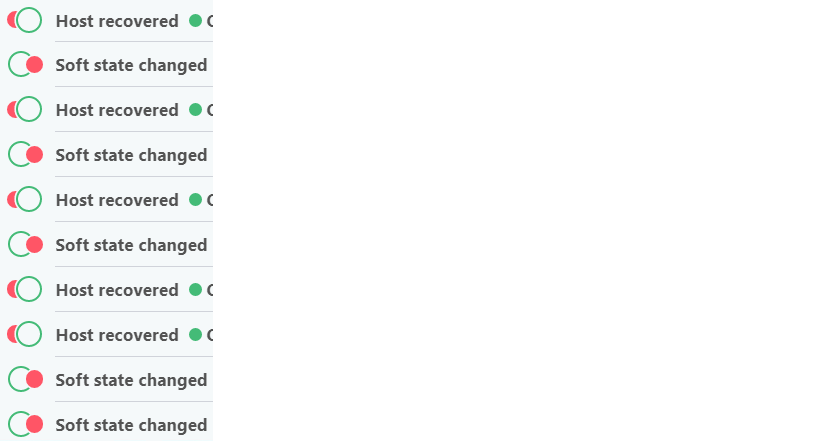 Am I misunderstanding something? The search is exactly the same as in deprecated monitoring module. Best regards.