Hi all,
just out of interest:
Why is it that a deployment of a new config generates a extremely high load on my satellites?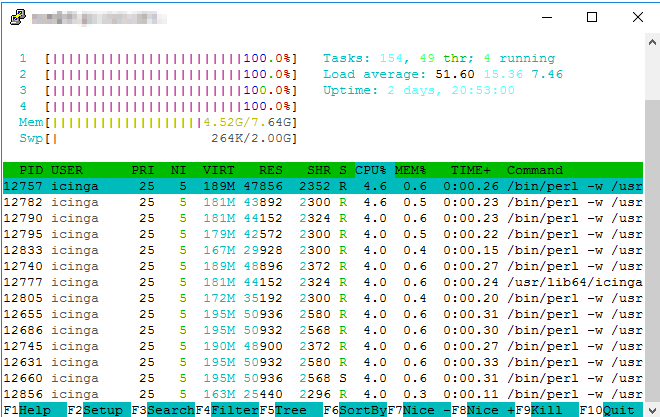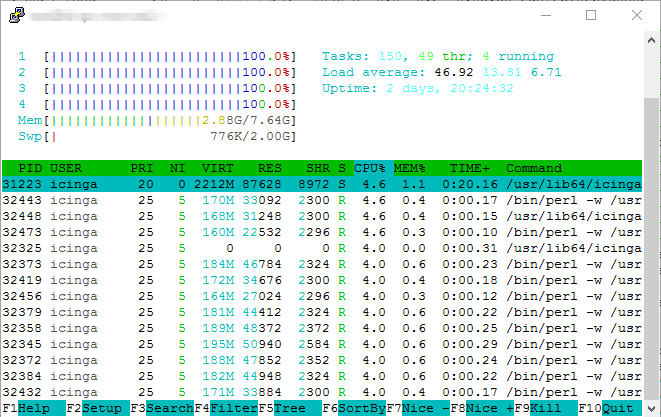 This lasts about 5min and goes back to "normal"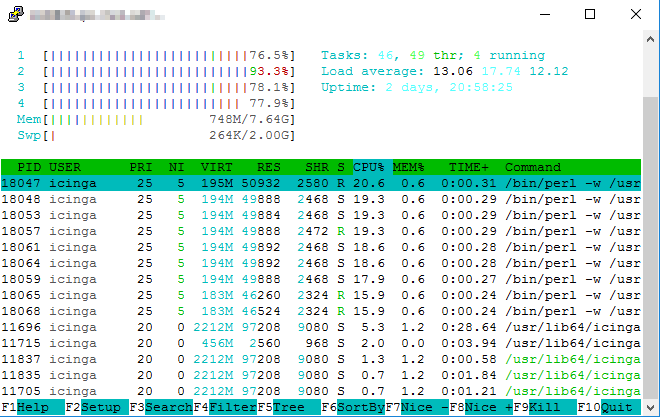 (Though the load is still quite high.)
Setup is:
Master-HA (icinga2 v2.10.3)
two Satellites in one zone (icinga2 v2.10.3)
concurrent_checks is set to 128
Hosts:

about 2030 are done by the satellites
Services:

about 2900 are done by the Satellites
Check intervals are mostly 5min, check script is mostly check_icmp and check_nwc_health.
Is it just due to the "big" check_nwc_health?
Thanks and best regards