Hi,
While i'm getting an error when I'm trying to deploy the changes.
Got invalid parent id 6 for host "localhost" (TemplateTree.php:63)
I have made change to the import property of it. Can someone please help let me know how can i change the import property from UI or Cli so that this error doesn't come.
Also my Icinga director local host is showing up as follows -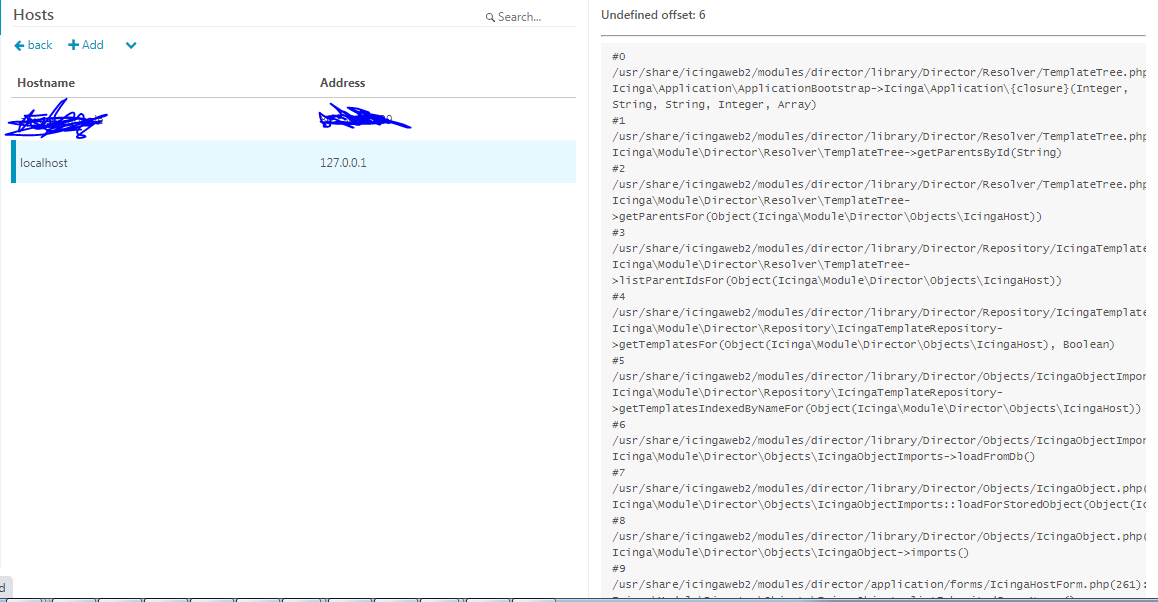 Thanks In advance