Hello, I am trying to fully understand how to get this working and have gotten superb help here previously.
So to begin with, In external command you have a definition of the check_mssql_health. Is it someway possible to copy this command to /usr/lib/nagios/plugins to be able to run it on a remote server using Director?
Secondly I have tried to download the nagios check_mssql_health and it works perfectly fine in the CLI, I would probably get it to work within the Icinga CLI (normal checks) However I am trying to get it to work with director.
There are atleast one difference in syntaxes between this check and the one available in external commands.
The external command has -server as the hostname where the downloaded check has --hostname
This is the check i have downloaded (seems to be the same in the nagios repo)
https://labs.consol.de/nagios/check_mssql_health/index.html
I cannot use the prebuilt fields for the external command (which is understandable since it doesn´t seem to be the same command)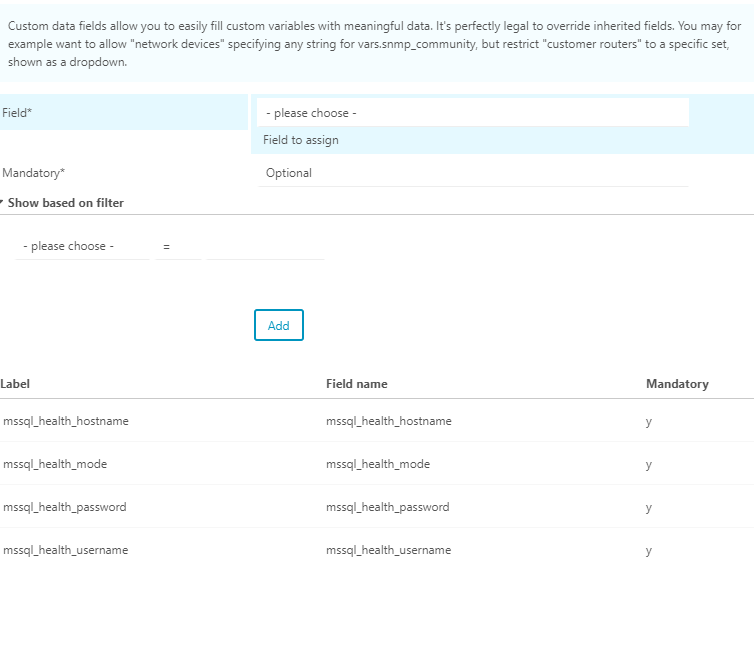 However I cannot use arguments within the command itself either ( for example --hostname=xxx)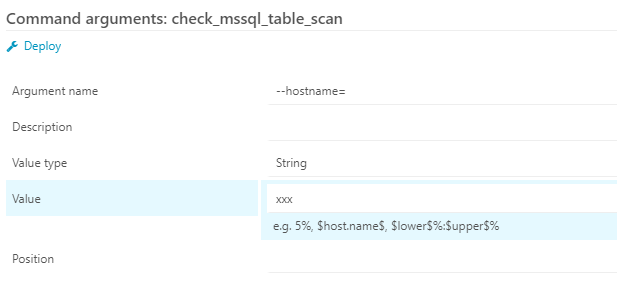 I have even tried writing --hostname=xxx in the top field (Argument name)