Hi Community!
Im trying to roll out the new Icinga for Windows Client. Installing it and generating the CheckCommands all works fine.
After uploading the basket to the director and then trying to restore it i get the following error:
Failed to load director_datalist "11" (DbObject.php:642)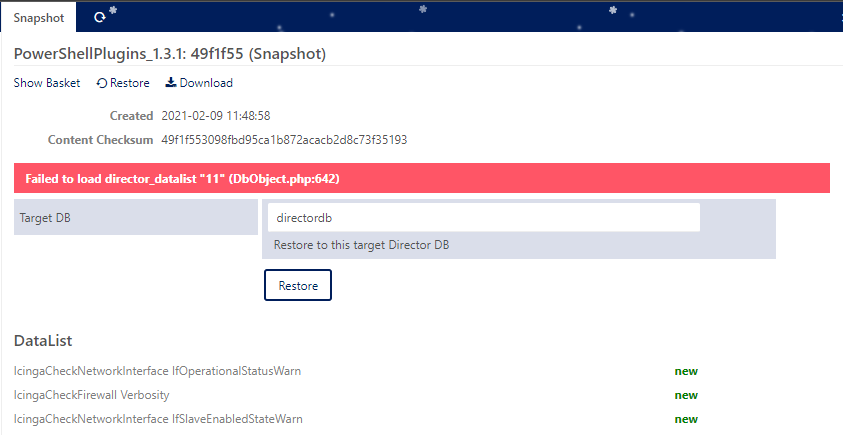 Here are the generated CheckCommands (filetype changed to txt because i can't upload json): PowerShell_CheckCommands_02-09-2021-11-44-9163.json.txt (146.9 KB)
Any idea what's wrong or how i can fix this error?
Im using the following versions:
Icinga 2.12.3
Icinga Web 2.8.2
Director 1.8.0
Powershell Framework 1.3.1
Powershell Plugins 1.3.1
Thanks ind advance!