I'm wondering if its possible to display the sum of existing services as one new service.
Lets assume:
you are monitoring a set of backup servers
You are interested in backup success
you see no way to query all the backup servers at one, only one by one is possible
there is no way to do something local somewhere, because the only one to reach all of them is the monitoring server
Now, my idea is: all the data is there. Statistics of all the backup services, but I need it as a sum, then calculated in percentage.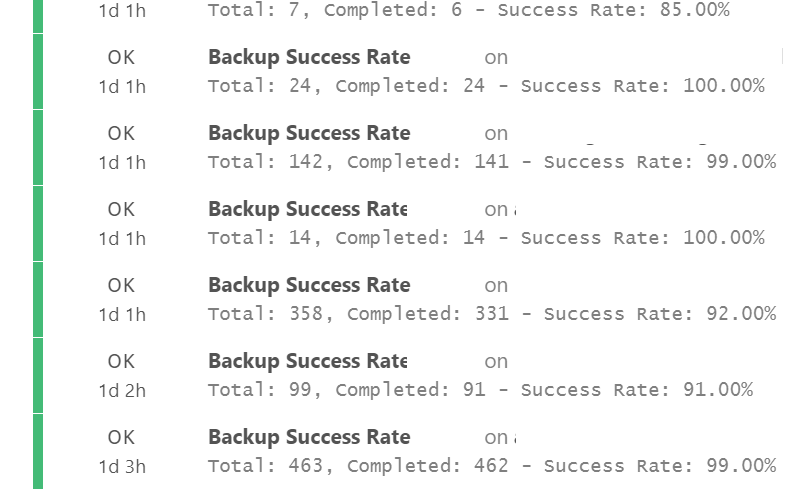 For your reference, this is what I'm talking about. Now, you see some backup servers only back up 10 or less clients. If one of them fails, we are hitting the SLAs. The SLA is only interesting as a total, not per server.
I came across this Article, that seems to do something similar, but i'm not really sure how to adopt it to this case.