Notifications and Email Digest
If you haven't been here for a while, Discourse sends you an activity summary by default. You can control this and additional notifications in your user profile settings in the Emails tab.
Specific notification settings can be controlled via the Notifications tab, you can also subscribe to specific categories or tags.
Mailing list mode
If you prefer to reply to topics in your mail client, you can turn Discourse into the mailing list mode and define how many email notifications you'd like to get.
Tipp

For longer answers and better formatting, we kindly invite you to use Discourse in your web browser on your desktop or mobile.
Navigate into your profile.

Choose Preferences > Email and tick Enable mailing list mode. Pick Send me an email for every new post to receive everything, or exclude your own.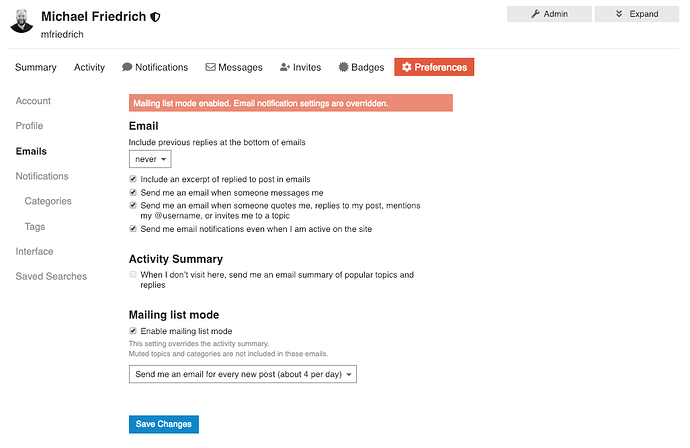 In your mail client, hit reply and type your answer. In the topic view, you'll see mail replies with the small mail icon on the right (similar to GitHub).