Director version (System - About): 1.10.2
Icinga Web 2 version and modules (System - About): 2.11.4
Icinga 2 version (icinga2 --version): r2.14.0-1
Operating System and version: Ubuntu 20.04.6 LTS
PHP version:7.4.3-4ubuntu2.19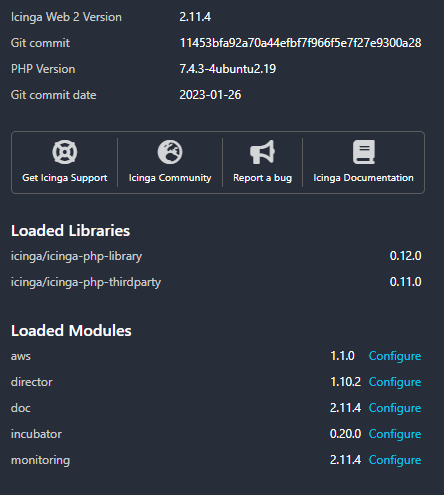 I am trying to install the AWS module for the Icinga Director.
I have carefully followed the install guide here: https://github.com/Icinga/icingaweb2-module-aws/blob/master/doc/01-About.md
When I try to run my initial sync I get the following error


I'm at a loss as to how to troubleshoot this. I've been unable to find any previous articles on how to trouble shoot this. Icinga + Director is working correctly without issue otherwise.
I get the same error if choose Check for changes or Trigger Import Run
Any help or guidance is appreciated.