Hello Director Team,
Unfortunately, after updating to Director 1.7.1, I found that defining a "Service Apply Rule" no longer exists in the entire "Check Execution" drop down menu.
Does that mean if I define an Apply Rule and it should have a different check interval, which I have to do all over Import -> Service Templates.
Then I would need for each Apply Rule the other values ​​needed in the check execution a service template. Then I would end up with 1000 … Service templates only for the check interval …
Does that do it?
Many greetings to all
Thats the Image with Check Intervall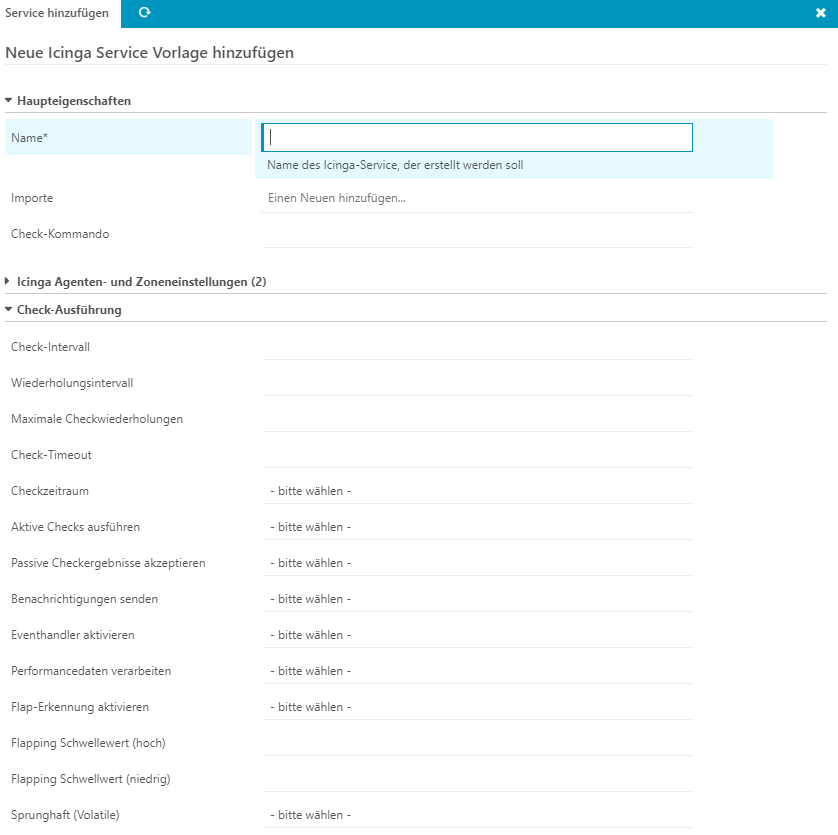 Thats the Image without Check Intervall (Apply Rule)