Hi,
I have icinga (version: r2.13.4-1) running in Debian docker container. Most of the time it runs smoothly, but sometimes it crashes, and the only log I can see is "critical/ApiListener: Cannot accept new connection: Too many open files" recursively.
Could someone please help me here?
This is the icinga version, I have.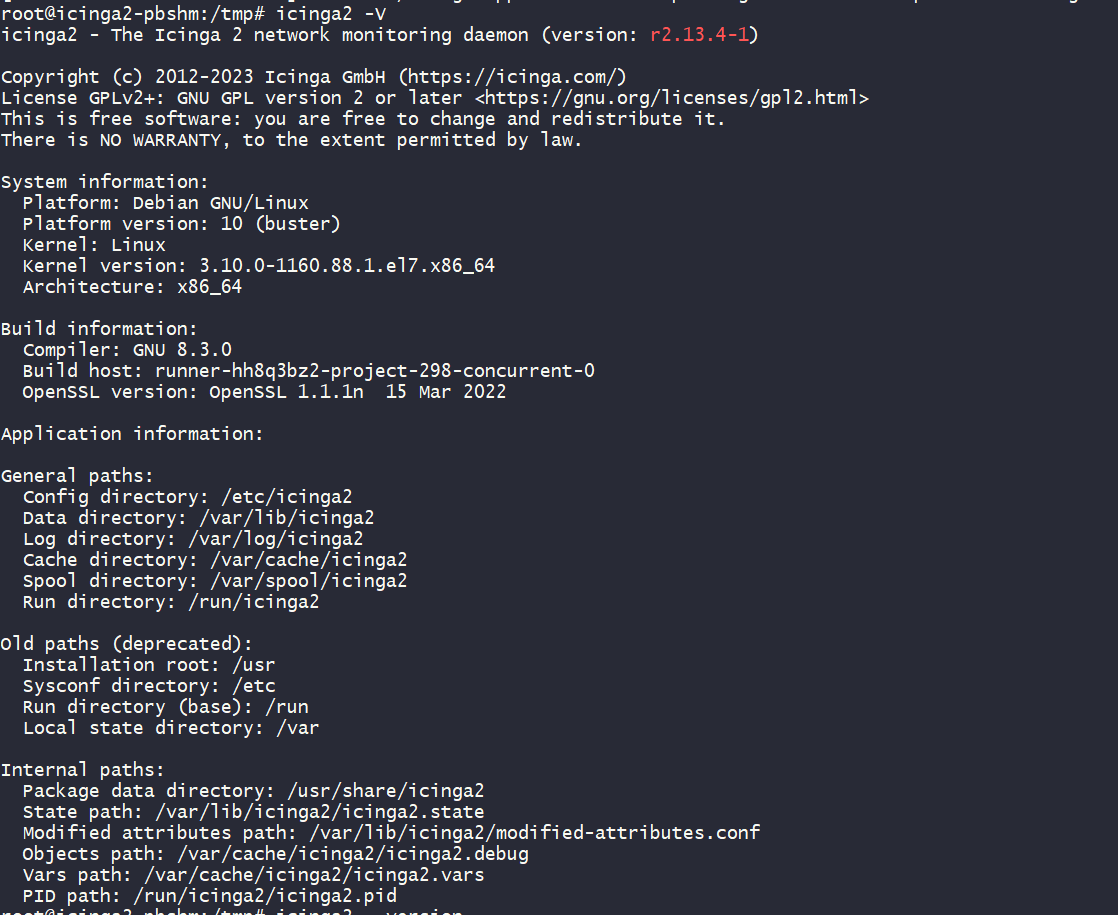 Below is the snapshot of the log.