Hi,
I am a bit lost configuring Icinga. I read the documentation about distributed monitoring, but I still have one question. Is it possible to configure checks and add agents on the satellites too and to see everything in one IcingaWeb instance, or all hosts and services definition and also the complete hierarchy need to be defined on the master?
Documentation states:
Note : You can only have one so-called "config master" in a zone which stores the configuration in the zones.d directory. Multiple nodes with configuration files in the zones.d directory are not supported .
Does this mean that it is only possible to have one "config master" in the whole setup or it means that in one zone only one node can store the configuration?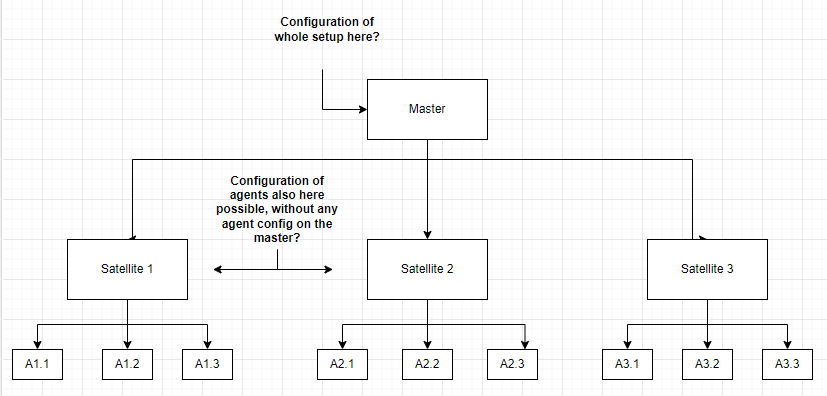 I drew a diagram to make my question easier to understand.
Thanks in advance.