Hi folks,
okay, my question is presumably weird

And I can't provide really good screenshots as the information is too internal. But I'll try to explain what I need and I hope someone can understand.
I defined an import source: it pulls many many information from my PuppetDB. It modifies, it syncs, it does magic and creates hosts with attributes and that's really nice.
One of this hosts is (on of the) webserver(s). This host should get a host variable domains_webhosting_intern which contains an array of all domains this host is responsible for; based on that information I'll do checks like apply Service "Website => " for (tld in host.vars.domains_webhosting_intern). That's my goal, and I don't want to do it manually as it changes very often. So when a new domain is created, it should go as soon as possible into this array of domains; the according check will automatically appear. To realize this, I defined a second import: it connects a MySQL and retrieves all domains, and I can run this as a job and it's working.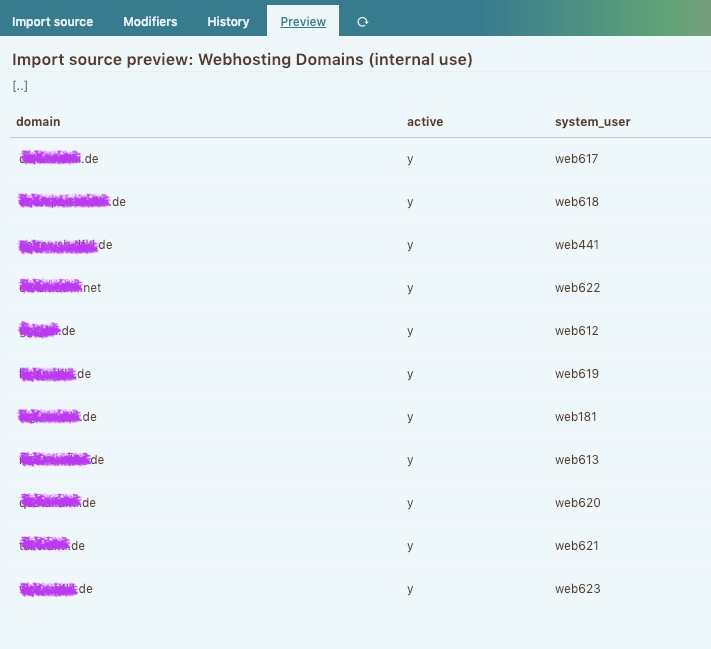 I even can sync these entries to a datalist which is working, too. I can assign this datalist to the domains_webhosting_intern variable and assign that to my host, but then I have to choose the domains by hand.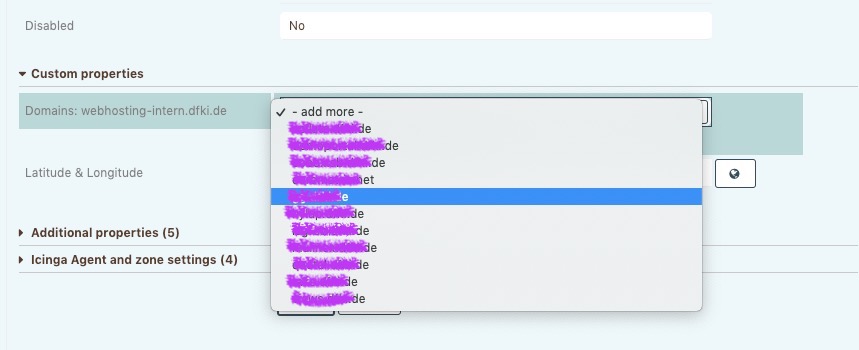 What's the right way to automate the assignment domains_webhosting_intern will contain all these domains as an array? I tried several things via sync rules, but it does not work – without any comment, there are no error messages, no alerts.

I tried with datalist and without datalist and so on. As my approach seems kind of weird my question is: how to achive this? Couldn't be that hard, could it?

Using director-1.6.0, icinga2-2.10.2, icingaweb2-2.6.2
Many thanks for reading (and for every idea),
Marianne