Hi Team,
Its noted that i am getting a new error all of a sudden in the Web UI "Backend icinga not running".
I have done configuration check using icinga2 daemon -C and could not find any relevant issue related to this.
Can someone help me with this.
Along with this, i am attaching the icinga2 and message logs for references.
i have ran "select status_update_time from icinga_programstatus;" to check if DB is getting updated. Its also showing the latest time. Attaching the snap for your references.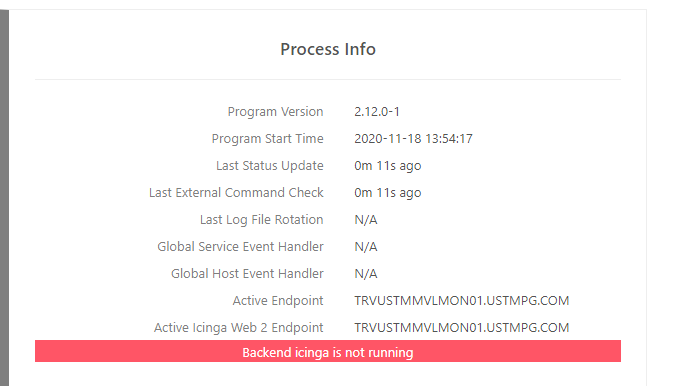 logs.zip
(79.1 KB)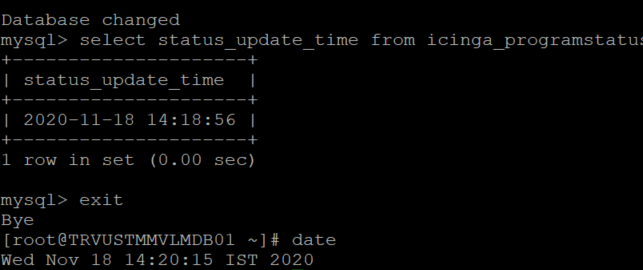 zones.conf
(1.1 KB)
zones.conf
(1.1 KB)