Hello Icinga Community,
I hope you all are virus free and feeling well. Has anyone experience a problem with the Icinga2 monitoring module Command Transport Backend not working after upgrade to version 2.11.3?
I am in the middle of upgrading my production Icinga2 application and have ran into a problem with the Command Transport posting an "Failed to successfully validate the configuration: Couldn't connect to the Icinga 2 API: NSS: client certificate not found (nickname not specified)" error. See picture below.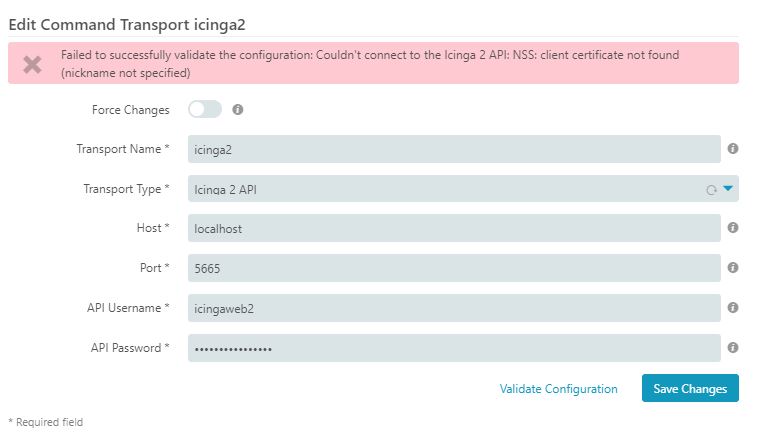 I have a staging environment and I did not receive this problem during the upgrade.
When I run the cURL command from the command line I receive the same error.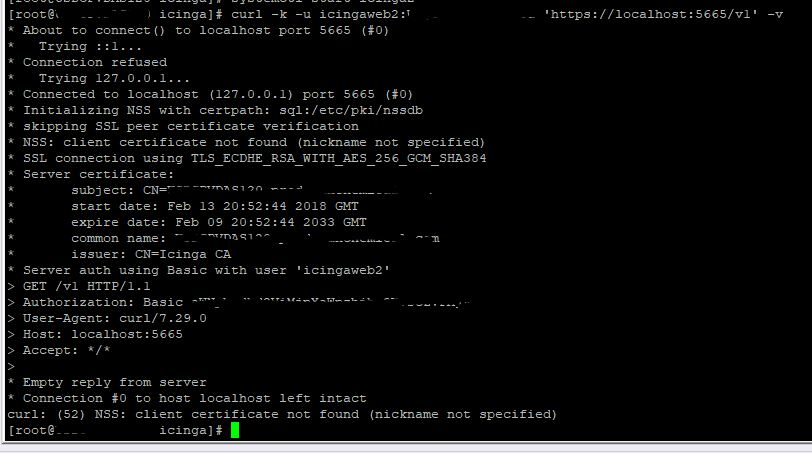 Has anyone experience this problem? Or can someone please help with troubleshooting this problem I have reviewed many cURL troubleshooting topics on the web but I have not found a solution yet.
I have a Icinga2 HA environment
Master 1 = Icinga2 (2.11.3) Icingaweb2 (2.7.3) OS (Red Hat 7.7)
Master 2 = Icinga2 (2.10.5) Icingaweb2 (2.7.1) OS (Red Hat 7.7)
1500+ host
10000+ services
Thanks in advance for you feedback.